Project Description:
2819-1 is a live sound and video installation in time and consists of 2 different rooms.
The concert-visitors are "forced" to stay in these rooms for a specific time because of the arrangement of sounds and pictures - so they are not able to move through the installation as they like.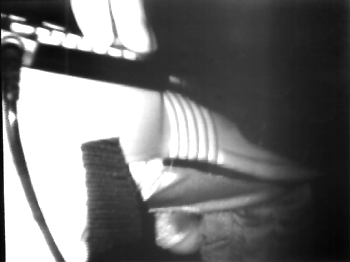 The possibilities of the classical accordion were enlarged with cheap additional hardware (hacked mouse, keyboard).
The accordion is modified to a hybrid instrument, which sends control data to the computer, but can also produce "normal" accordion sounds - so it is possible to play extremely high, low and dense sounds on it.
Duration: ca. 5 to 40 minutes.
See also 2819.